Wearable Medical Devices Engineer
Definitive Design has a team of IoT design engineers that have been designing medical devices for over 25 years. Over the past 5 years, clients have been tasking us to incorporate wearable sensors into some of the medical products we have developed and have revolutionized our approach to the rapidly growing segment of wearable health technology products. Wearable tech devices have taken a giant leap forward since the advent of super low-power processors, advances in battery technologies and increased wireless connectivity options allowing the use of cloud-based networks for handling real-time data. Our healthcare app development teams work closely with our clients to address customer experience, functionality and interoperability with the wearable device we are developing for you. Today we are on the cutting edge of bio-sensing healthcare wearables and look forward to helping you develop a wearable medical product that takes your digital health program to the next level.
Wearable Technology Designer
It is not just healthcare wearables we help clients design. We are experienced in activity trackers, fitness devices, and wearable technology for consumer and commercial applications. Have an idea to connect smart home technology with a wearable device? Perhaps our electronics design engineers can help you develop an IoT device that connects with Google Assistant. We invite you to tap our expertise in this area of wearable technology for your next project.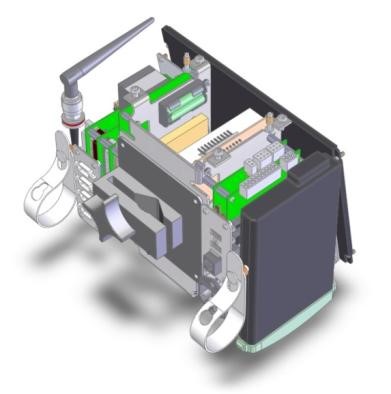 Confidentiality Is Our Primary Concern
Contact us today and request a Mutual Non-Disclosure agreement so that we can freely discuss your new product idea.