Innovative Medical Device
Together with a number of other students from Imperial College London, Ong worked in the university's prototyping laboratory to run numerous tests. An early prototype of a device, called Gyro Glove, proved his instinct correct. Patients report that wearing the Gyro Glove, which Ong believes to be the first wearable treatment solution for hand tremors, is like plunging your hand into thick syrup, where movement is free but simultaneously slowed. In benchtop tests, the team found the glove reduces tremors by up to 90 percent.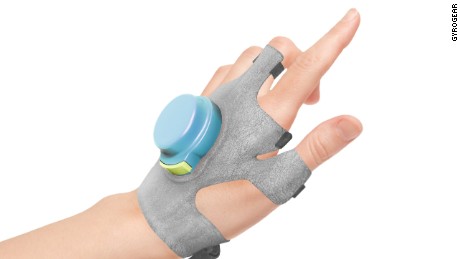 Gyro Glove's design is simple. It uses a miniature, dynamically adjustable gyroscope, which sits on the back of the hand, within a plastic casing attached to the glove's material. When the device is switched on, the battery-powered gyroscope whirs to life. Its orientation is adjusted by a precession hinge and turntable, both controlled by a small circuit board, thereby pushing back against the wearer's movements as the gyroscope tries to right itself.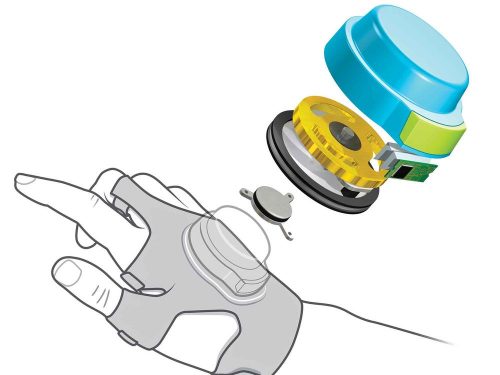 While the initial prototypes of the device still require refinements to size and noise, Alison McGregor, professor of musculoskeletal biodynamics at Imperial College, who has been a mentor to the team, says the device "holds great promise and could have a significant impact on users' quality of life." Helen Matthews of the Cure Parkinson's Trust agrees: "Gyro Glove will make everyday tasks such as using a computer, writing, cooking, and driving possible for sufferers," she says.  This device is not yet available for purchase.
Learn more about this device:  GyroGlove